zora (zōrə) n. Dawn, the first appearance of light in the sky before sunrise.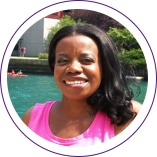 My name is Yewande Odusanwo, Founder of Zora Digital. I've found that being an entrepreneur isn't just about financial independence. It's also about leading by example. Sending a message to African American children – especially the girls – that the American Dream is ours for the taking.
I made my dream a reality by learning everything I could about marketing. It's a learning process that never ends.
Marketing – when you know what you're doing – is powerful stuff. With unlimited data at our fingertips, there are so many ways to grow almost any business.
For example, with pay-per-click advertising, we can see which campaigns are working. With Google Analytics, we can optimize websites, and improve leads, conversions, and subscriptions. By generating useful written content with email campaigns, blogs, articles and guest posts, companies can grow their audience and boost revenue.
It can be a massive headache to navigate all these opportunities in a way that's efficient and affordable. We help companies of all kinds do exactly that and more.
The name "Zora" means dawn. We chose the name because we're so happy to be doing business during the dawning of a new digital age. Our mission is to shed light on new opportunities for clients. We help them stay on the cutting edge and rise to new heights.
zora (zōrə) n. Dawn, the first appearance of light in the sky before sunrise.

"We're in the zora of digital marketing's new golden age. Make the most of it!"
We're data freaks – we take analytics seriously. We build integrated marketing plans, put them in place, and optimize for continued growth. We're Google PPC Partners. Experts at all channels, from social and email to general advertising and content marketing.
Our client list includes consumer products and service businesses with $1M+ in annual revenue. We welcome all new challenges, great and small.
I tap into any and all networking opportunities and utilize tools like LinkedIn and LinkedIn ProFinder to stay abreast of industry trends and to stay connected with contacts. LinkedIn is the perfect tool to find new business leads by leveraging connections to make new connections. LinkedIn will be a key component in achieving our growth objectives and driving year-over-year growth for Zora Digital.
For more the latest digital updates and news, be sure to follow us on Twitter @ZoraDigital.
Zora Digital is a Chicago digital marketing agency. We help healthy lifestyle brands with a spirit of innovation navigate the digital landscape and create significant ROI.