Boost your click-through rates with new Extensions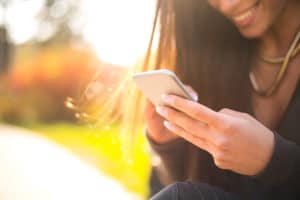 Google's always testing new and better ways to boost the click-through rate of your paid ads.
Their latest innovation is a new Ad Extension for mobile searchers, called Message Extensions.
But let's back up a second. What are Ad Extensions, anyway?
Ad extensions boost ad performance by letting you include more info in your ad. This makes it easier for customers to learn about your business and connect.
Message Extensions are a new kind of ad extension. It lets searchers text you from your ad. All they have to do is click on the message icon. This feature lets them book an appointment or ask for info. It's convenient, and it gets the conversation going.
Advertisers can include a pre-written text message. This makes it even easier for mobile users to start a conversation on the go.
To add a message extension, click on an Ad Group or Campaign.
Navigate to the Ad Extension tab.
Create the message extension by adding the business name.
Next, add the phone number for where the text will be received.
Last, include a call-to-action, and a pre-written message.
You can even schedule the dates or times you want the message extension to appear.
For advertisers, the fees are the same as what you'd pay-per-click for a headline. But it comes with the benefit of starting a two-way conversation. This makes Message Extensions a wicked smart spend.
Got the message? Good, this will boost your click-through rate! Set up a message extension today.
For more digital marketing updates, be sure to follow us on Twitter @ZoraDigital.
Zora Digital is a Chicago digital marketing agency. We help healthy lifestyle brands with a spirit of innovation navigate the digital landscape and create significant ROI.