Digital Marketing Updates and Social Media News from Q1 2020

Keeping up on the latest digital and social media news has never been as indispensable as it is today. Almost everything is going virtual as we battle through the COVID-19 global pandemic.
The coronavirus is driving increased consumption of social media and video. As a result, people are turning to these as a way to stay connected. What this means is that almost all of the day-to-day has become virtual and online.
This new normal for companies includes having increased social community management, virtual Q&A's, Facebook Lives, IGTV, and Stories.
You're working from home just like us. And we kept our ritual of tracking quarterly updates on all the latest digital and social media news. These updates are especially important to stay aware. They will be the key tools for connection over the coming months.
(Also, if you're still catching up on digital marketing updates from Q4 2019, read here.)

First Quarter Update
For Facebook, TikTok, and Instagram, the first quarter social media news was about increasing functionality across platforms, helping creators monetize their content, and understand their performance.
And guess who plans to add "Stories" to their product mix – Twitter and LinkedIn.
Google introduced tools to make it easier to search and find consolidated information about COVID-19 from authoritative sources. These tools will help counter the spread of misinformation.
Google
As you know, Google searches for information related to COVID-19 have superseded searches for the most common search queries. In response to this and to help stop the spread of misinformation, in late Jan 2020, Google launched SOS Alert and a website, google.com/covid19, dedicated to providing access to information from health authorities, new data visualization tools, and a carousel of key twitter accounts.
Pinterest
Pinterest added a "Try-on" feature to boost e-Commerce sales. With the "Try-on" AR feature users can see how various lipstick shades look before they decide to buy. Not only can they try on different shades, but they can shop across brands like Sephora, Estée Lauder, Neutrogena, and Urban Decay. This could be a great way to kill some time over the next several weeks and to do some virtual shopping.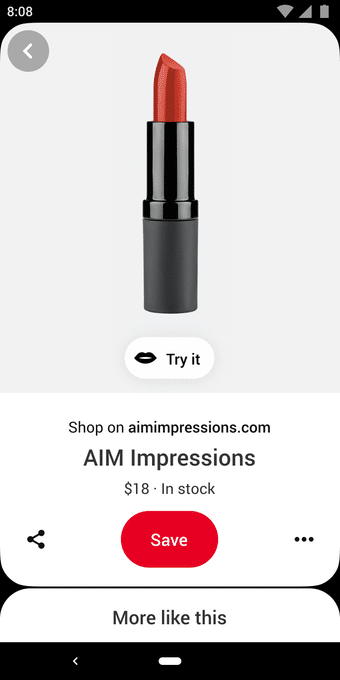 TikTok
TikTok launched new ways to help influencers and brands. In February 2020, TikTok introduced a desktop version. The desktop version will be especially helpful for uploading videos.
And TikTok is making it easier to track results with the introduction of a new analytics tool to the TikTok Creator Marketplace. The enhanced tracking lets influencers gain actionable, real-time insight into campaign views, engagement rates, engaged audience demographics, and more.
Instagram
If you've ever used Instagram on a desktop, you know you can't do much. Now IG is testing direct messages (DMs) for desktop. We're sure they are doing this to make it easier for creators who currently do other content using the Facebook and YouTube creator studios on desktops. Once this tool fully rolls-out, we're sure it will streamline processes.
In February 2020, IG started to roll out the ability to get more information about those you follow. On accounts that have access to this update, both the top and bottom 50 accounts in terms of engagement can be seen. This new feature gives more visibility to decide who to follow, interact with, and who to unfollow.
Also, in a timely move, in March 2020, Instagram made monetization on IGTV available. This change is a big move for IGTV because up until (maybe recently), the video feature was not widely used. But IG had a strategy behind monetizing IG — thinking that by allowing ads in creators' videos, top creators and influencers can monetize their content, which will encourage them to make more videos on the platform.
Snapchat
Snapchat, known for its innovative AR filters, introduced a ground AR effect filter that changes the look of the user's floor or ground. The new feature is called "Ground Transformation, and it lets you choose between – lava or water.
Facebook
In February, Facebook launched the mobile version of the creator studio app so that business profiles can manage their pages on the go. The new creator studio app will allow business profiles to control multiple pages, see page analytics, edit posts, and respond to messages. A useful feature for marketers who manage numerous large accounts because they can easily toggle accounts as opposed to logging out of one account and into the other each time. The mobile version also provides the ability to easily manage and see insights about content performance via an iOS or Android device.
Twitter
Twitter is coming closer to releasing a feature that will allow its users to limit who can see their tweets. Celebrities who are targeted for harassment or brands who want to interact exclusively with their followers will especially value this option.
In March 2020, Twitter began testing its new "stories" format called Fleets. Like IG stories, Fleets will disappear after 24 hours. We can't wait to see the full roll-out of Fleets. This new feature is sure to popular with Twitter audiences that demographically is different than IG audiences. [And hopefully, this new format will not be overused by the Commander and Chief :-)].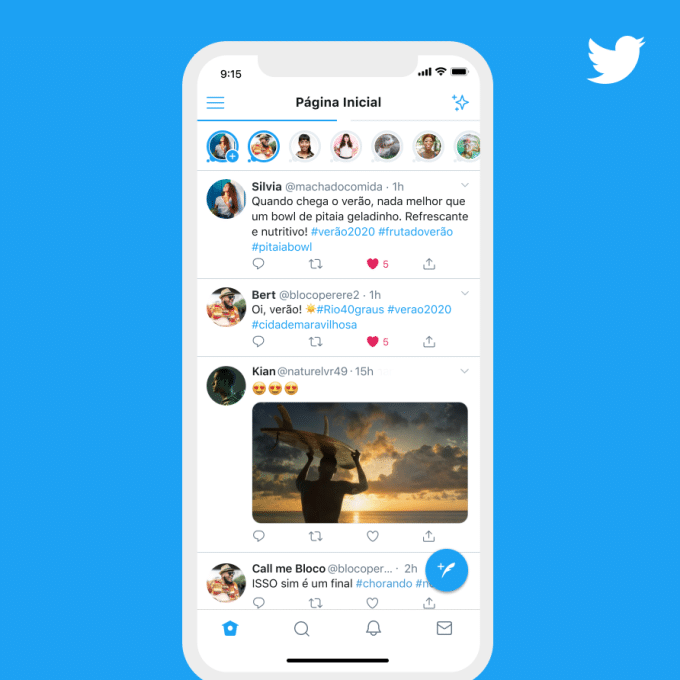 LinkedIn
LinkedIn is also testing Stories on their platform. We're predicting that brands will take advantage of LinkedIn Stories to create content that shows behind the scenes footage, give professional advice, or even to promote job openings.
I hope you have found this recap informative. The entire team at Zora Digital, and I wish that everyone stays safe. See you on the other side.
For more digital marketing updates, be sure to follow us on Twitter @ZoraDigital.
Zora Digital is a Chicago digital marketing agency. We help healthy lifestyle brands with a spirit of innovation navigate the digital landscape and create significant ROI.
Do you have specific questions about digital or social media marketing? Or need help with your own strategy? Let us know below: