Digital Marketing Updates and Social Media News From the Fourth Quarter 2019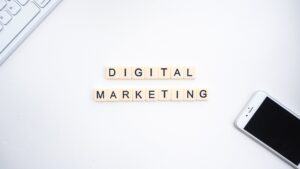 Whew, what a year for digital marketing updates and social media news. If you followed our quarterly social media news and trends wrap-ups last year, you know that social and digital innovations were all about boosting engagement and incorporating new opportunities to shop.
Instagram introduced in app check-out, and their branded content posts provided more ways for brands to advertise and interact with influencers. Facebook optimized the shopping experience by making it easier for brands to interact with their customers through messaging. Platforms also became more interactive to increase engagement. Twitter improved the way users can react to tweets by adding images, gifs, and videos to retweets. Pinterest offered more ways to get inspired with beauty search, and their Shop the Look ads let customers quickly purchase the items that inspire them.
The fourth quarter of 2019 saw updates to Pinterest's appearance, TikTok broke a record for their number of downloads, and Instagram launched a new TikTokesque feature to their Stories. Snapchat added new augmented reality (AR) filters to expand user-generated content, Facebook launched a new text optimization tool that enhances ads to deliver the best results. Twitter introduced new analytics that will help brands keep track of what people are saying about them.
Pinterest
We know that Search is popular on Google and YouTube, but people are searching for ideas and inspiration on Pinterest too. Based on this, Pinterest is giving us a look into what people are searching for with Trends. The data provided can be found on trends.pinterest.com and shows the top search terms in the US for the past 12 months. According to Pinterest, this new tool will help brands budget for future campaigns by providing insight into their users' behavior.
Pinterest also updated their website to be more visually pleasing to users. In early November, the online pin board made a subtle update that reduced the space between pins, and they've added personalized recommended pins to the home feed.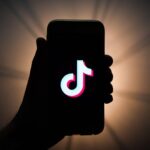 TikTok
The short-form video app hit a record 1.5 billion downloads in November. Although it launched in 2016, TikTok's popularity exploded in 2019 because its viral videos were shared on Facebook, Twitter, and Instagram. The buzz around these videos drove millions of people to download the app. In fact, it received 238 million more downloads than Instagram.
Instagram
Instagram implemented new ways to compete with TikTok and Snapchat by introducing Reels mode and Threads, two functionalities that tap into the growing popularity of videos and messaging.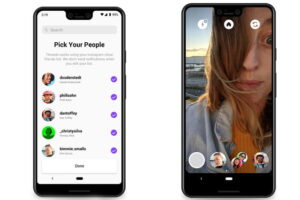 Currently, Instagram is testing Reels mode (beta) in Brazil. As a new function in Instagram Stories, users can create 15 second video clips and post them on their own stories, share them with close friends, send them via direct message, or add them to their personal highlights. It includes editing features like different speeds and adding music. Just like TikTok, Reels mode allows users to take audio from other users who have their profile visibility set to public. To continue with the spirit of competition, Instagram launched Threads, a close friends messaging app in October. The idea behind Threads is simple: send close friends updates through photos and private messaging, you can also send private photos to specific friends. Remind you of anything? (It's basically Snapchat for Instagram)
Snapchat
Snapchat introduced more ad functionality and added a new feature to their image recognition by letting users scan company logos in order to unlock new lenses and features. Their Dynamic Ads give marketers a new method to target audiences in real time. After brands upload their product catalog in the Ad Manager, they can create multiple versions of ads.
In December, McDonald's and Coca-Cola became the first two brands to use Snapchat Scan. Users can open their camera in Snapchat to scan logos, like the M in McDonald's, and it will unlock AR lenses and filters.
Facebook
Facebook added a new tool that will make sure your brand's message fits your audience well. In October, Facebook implemented multiple text optimization that lets advertisers create a variety of headlines and ad descriptions. The system then creates a version of the ad that has the best chance of performing well with Facebook users.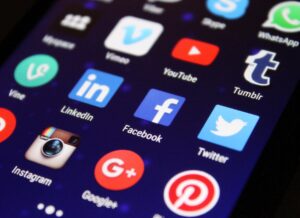 Twitter
Twitter introduced a new method for brands to get involved with conversations about the brand with Conversation Insights. We all know that people use this platform to have meaningful discussions, so Conversation Insights displays tweets that brands might miss. This will then allow them to understand what users are talking about and utilize the knowledge for new strategies and campaigns.
More in Digital Marketing News
In order to boost shopping during the holidays, Google added two visual ad options to YouTube and Google Image Search. Google reported that nearly two thirds of shoppers found inspiration or product recommendations on YouTube, so Google added shopping ads to the homepage of YouTube. Google also added Showcase Shopping ads to Google Images. When users searched for products like holiday dresses or makeup, shopping ads would pop up along with image searches.
LinkedIn announced a list of new features and improvements for groups that aims to increase engagement on the platform. Among the various new features, this list includes moderating new posts within groups, filter members by location, industry, school, or company, and blocking members from commenting.
Zora Digital is a Chicago digital marketing agency. We help healthy lifestyle brands with a spirit of innovation navigate the digital landscape and create significant ROI.
Do you have specific questions about digital or social media marketing? Or do you need help with your own strategy? Let us know below: